Prototype Home Door Security with Fingerprint Sensor and Bluetooth Modules Using the Arduino Uno as a Controller
Keywords:
Fingerprint; Bluetooth; Prototype; Security System; Arduino Uno; Smartphone Android.
Abstract
The security system is very important, especially for a house. The security system is one way to prevent theft. Door security systems are conventionally vulnerable to theft because they are easy to break into. Therefore, it is necessary to apply a safer door security system with the latest technology to minimize theft. One way is to use a fingerprint sensor to open the door, often known as a fingerprint lock, and an Android Smartphone Bluetooth control system. The fingerprint sensor connected to the Arduino Uno will record the registered user's fingerprint. The fingerprint function is to open the door after the finger is placed on the fingerprint sensor. The specialty of this system is that only registered fingerprints can open the door. Meanwhile, by using Bluetooth, the locked door is opened using the Android system. Through this system, it can minimize the crime of burglary. The result of this system is that the user's fingerprint data will be displayed via the LCD, which contains the ID number and the accuracy value of the fingerprint when pasted, and also that information that the door lock has been opened will be visible on the Android screen via Bluetooth. The method used is a prototype so that the design of this system can be developed according to the wishes and size of the house.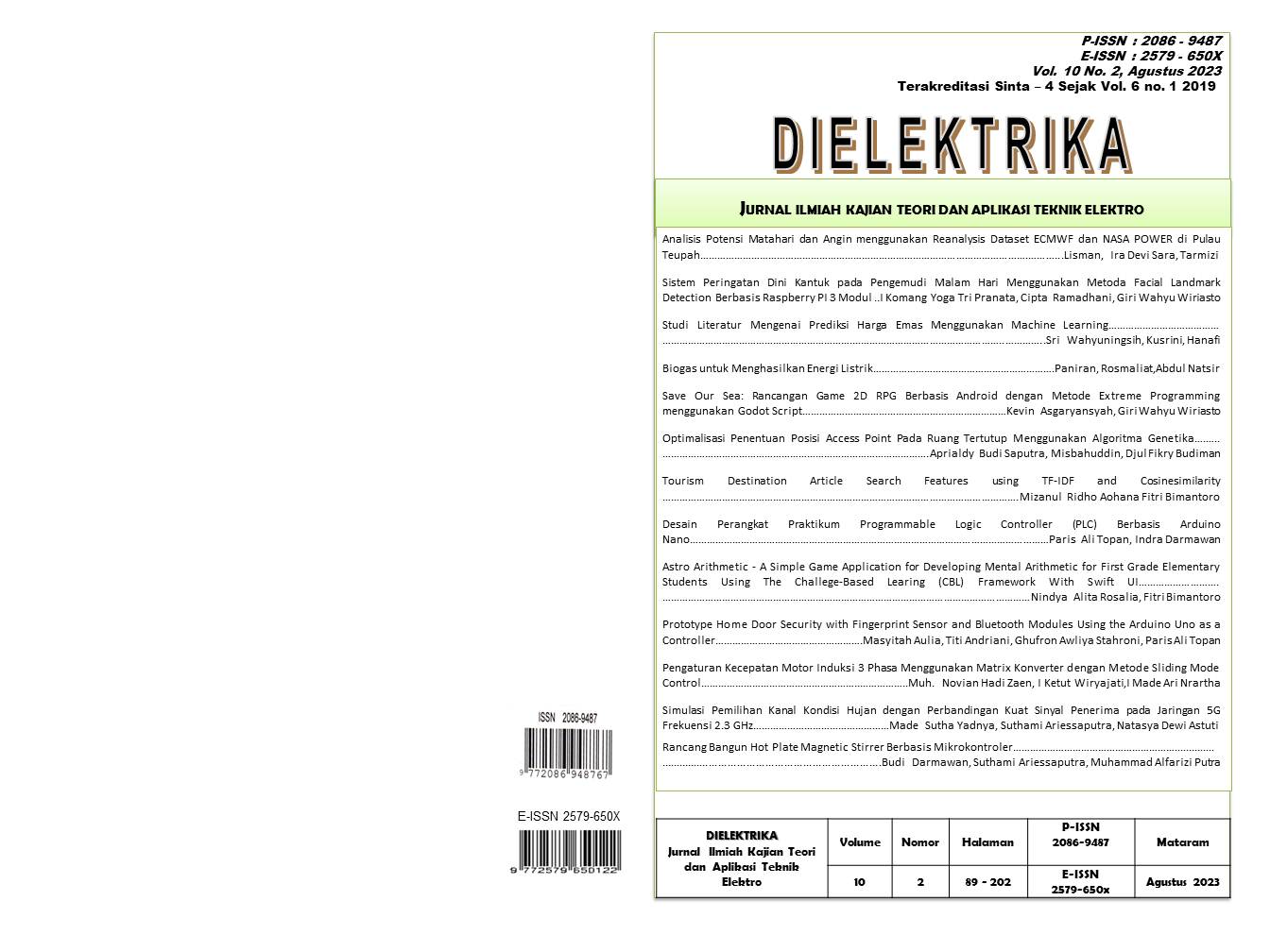 Downloads